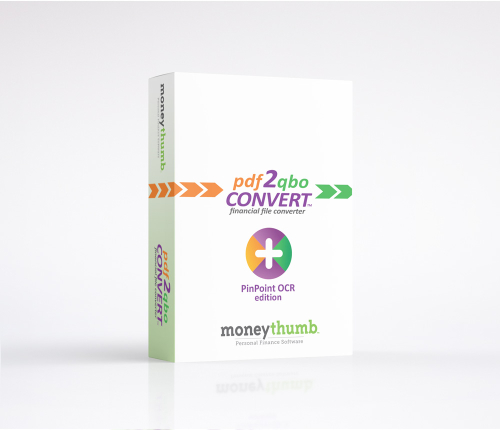 Want to try before you buy?
pdf2qbo Convert+ Trial Versions
pdf to qbo - get pdf into qbo
Need multiple licenses?
We provide discounted multi-seat licenses for your accountancy or bookkeeping practice.
Learn more »
pdf2qbo Convert+
Convert PDF to QBO – works with all types of PDF Statements
Get the power of the only .pdf file converter with OCR technology specialized for recognizing bank statements.
Easily convert paper or downloaded PDF Statements into QBO format necessary for import into QuickBooks.
Extract transactions from bank and credit card statements to quickly bring your financial records up to date.
Save time with automatic balance reconciliation and cleanup of transaction payee names.
pdf2qbo Convert+ includes a one year PDF+ license (scanned image conversions) to handle all of your .pdf document conversion needs for both QuickBooks Desktop and QuickBooks Online.
pdf2qbo license options:

PDF+ – Lifetime license with 1 year of PDF+ (Currently Windows only)
Standard – Lifetime license, without PDF+
Express – 50-day Express License, including PDF+ (Currently Windows only)
See Compare PDF Convert Editions for details
Product Description
pdf2qbo Convert+ combines a lifetime pdf2qbo license with a one year PDF+ license so that you can easily convert any type of PDF Statement into the .qbo format necessary for import into QuickBooks. Extract transactions from bank and credit card statements to bring financial records up to date. The one year PDF+ license enlists the power of MoneyThumb's PinPoint OCR (optical character recognition) technology that seamlessly integrates with our standard, text-based pdf2qbo Convert product. PDF+ is automatically invoked whenever pdf2qbo Convert encounters a scanned document or image-based .pdf. It can also be used to transform searchable .pdf documents created by other OCR software into the .qbo format for import into QuickBooks. PinPoint OCR is specifically designed to work with bank statements and will attempt to correct the text recognition based on its context in the statement. And if that still doesn't work, the converter shows you exactly what text needs to be manually corrected.
Purchase the power of the only .pdf file converter with OCR technology specialized for recognizing bank statements.
License Length: Lifetime pdf2qbo Convert license plus one year PDF+ license (MoneyThumb's PinPoint OCR technology)
PinPoint OCR: MoneyThumb's sophisticated OCR technology that checks its own work to ensure critical characters are converted.
Easy Interface: Simple-to-use and user-friendly platform.
One-Step Conversions: Instantly converts with the click of a button.
Efficient: Automatically checks formats, bypasses non-relevant errors and yields maximum data.
Automatically verify that all transactions were found with reconciliation against balances or totals.
Use Payee Cleanup to remove extra text from transaction descriptions and create meaningful payee names.
Worldwide Functionality: Delivers your choice of currency, as well as both U.S. and European date formats.
Advanced Security: Runs on the desktop without requiring direct access to your financial accounts.
Flexible: Suitable for import into both QuickBooks Desktop and QuickBooks Online.
pdf2qbo Convert/Convert+ Data Sheet
Easily convert from PDF statements to .QBO files with pdf2qbo Convert by MoneyThumb
It's easy to convert PDF files to QuickBooks® format; just use MoneyThumb's pdf2qbo Convert software. Quickly convert PDF statements from your bank or credit card company into QBO format files for QuickBooks import. Perfect for small business financial management, professional accounting, personal finance applications, and streamlining tax filing preparation.
pdf2qbo Convert is designed to convert PDF Statements that are downloaded statements from a bank or credit card company. pdf2qbo Convert+ also includes MoneyThumb's PDF+text recognition module and adds the ability to convert scanned paper statements, as well as downloaded statements which are images or encrypted.
pdf2qbo Convert Key Features:
Instant, One Step Conversion: Runs conversions easily, with the single click of a button.
Easy to Use: Straightforward, user friendly, and simple to use – even for beginners.
Advanced Security: Runs on your desktop only, without requiring any direct access to your accounts.
Comprehensive: Process any type of bank or credit card financial statements.
Extensive: Process both current and historical statements with ease.
Worldwide Functionality: Delivers both U.S. and European date formats, and allows your choice of currency.
Exclusive: MoneyThumb makes the only line of .PDF file converters specialized for personal finance transactions.
Free Trial: pdf2qbo is free to download and try.
With pdf2qbo Convert, You Can:
Extract transactions from downloaded PDF statements.
Import transactions directly into QuickBooks® or QuickBooks for Mac®
Download transactions from banks and credit card companies that do not support .QBO formats (or QuickBooks WebConnect or DirectConnect).
Import transactions from PDF statements into QuickBooks, no matter how many years back they go.
Run automatic conversions as part of a script
pdf2qbo Convert Versions:
pdf2qbo+.exe – Full install for Microsoft Windows® platforms with PDF+ OCR (Optical Character Recognition) AddOn.
pdf2qbo.exe – Full install for Microsoft Windows® platforms.
pdf2qbo.dmg – Full install for Mac OS X®.
pdf2qbo zip – Portable .ZIP file to be extracted, suitable for any platform with Java (e.g., Microsoft Windows®, Mac OS X®, Linux®, Unix®, and others).
pdf2qbo Convert System Requirements:
Windows or Mac OS
Java must be installed on your computer. It will be installed automatically by the Windows or OS X installer.
The PDF+ AddOn is required to read scanned PDF files, otherwise files must be downloaded statements from your bank or credit card company
pdf2qbo Convert Compatibility:
MoneyThumb's financial software converts PDF files to QBO files that are compatible with the following Intuit supported versions of QuickBooks:
QuickBooks Online Simple Start
QuickBooks Online Essentials
QuickBooks Online Plus
QuickBooks Pro 2016
QuickBooks Premier 2016
QuickBooks Enterprise 2016
QuickBooks Accountant 2016
QuickBooks Pro 2015
QuickBooks Premier 2015
QuickBooks Enterprise 2015
QuickBooks Accountant 2015
QuickBooks Pro 2014
QuickBooks Premier 2014
QuickBooks Enterprise 2014
QuickBooks Accountant 2014
Need to convert multiple file types into .QBO for QuickBooks import? Try our
2QBO Convert Pro
, which combines the functionality of pdf2qbo Convert with csv2qbo Convert and xls2qbo convert applications.
FAQs
Can I try pdf2qbo Convert before I buy it?
If you're not ready to purchase just yet, you're welcome to take our .pdf to .qbo converter for a test drive! pdf2qbo is free to download and try. The trial software is fully functional, and will read the entire input file and create a log of all transactions and items which were processed. The only difference is that the trial version will only write the first 10 transactions or items to the output file. With that, you can verify that your file is read correctly, and test the first 10 converted transactions or data elements in your application. Use the trial product selector below to get the download link for Mac, Windows, or Java trial versions.
Is there any size limit on the files converted using pdf2qbo Convert?
No, there is no limit. The converters are routinely tested with PDF statements that are over 100 pages in length and upwards of a thousand transactions. Those conversions typically take less than 30 seconds to process. Converting scanned documents will take substantially longer.
Is pdf2qbo Convert secure to use?
Yes. Once installed MoneyThumb's software is entirely local to your computer and does not send anything anywhere, or make anything visible to other programs.
PinPoint OCR
MoneyThumb's PDF+ with PinPoint OCR is a must-have even if you already have other OCR software. The reason is that PinPoint OCR is specifically optimized for reading bank and credit card statements, and utilizes the expected content of the document to correct errors. No OCR process is perfect, and even the best OCR processing will occasionally get fooled by dirt or dust and transpose lookalike characters such as 1-l, 5-S, or a-g. And if the original document or scan is of poor quality, the numbers of errors goes up dramatically.
MoneyThumb's core OCR processor is from a company that specializes in OCR and ranks with the best in terms of quality. In addition we improve results by doing a second pass with PinPoint technology. PinPoint leverages the fact that bank and credit card statements are composed of columns with dates and currency values. Therefore the converter can identify text which is in column of dates or amounts, but does not fit that format. Something simple such as an S instead of a 5 would otherwise make such a transaction unrecognizable. Or a date with a month such as Aua rather than Aug.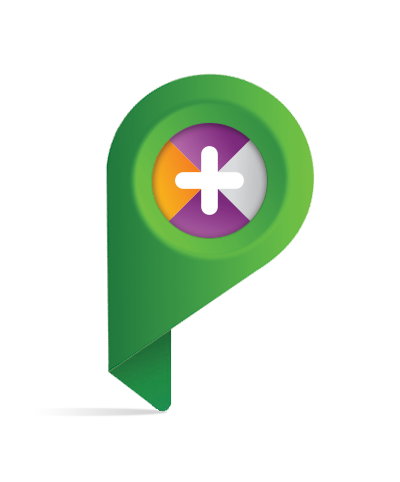 PinPoint OCR does a second recognition pass on just the text that didn't appear to be correct, and constrains the OCR engine to only return text strings that match the expected format. By doing this, PinPoint enables the converter to correctly process many transactions that otherwise would require manual correction. The result is 100% accuracy on many documents that had frequent errors before PinPoint processing. And even if a text snippet is completely illegible, the line containing that text will be automatically flagged as a possible transaction. This highlighting capability significantly speeds workflow when processing less than perfect PDF scans, and saves you the time of otherwise hunting through a long statement for a missing transaction.
Payee Cleanup
MoneyThumb's Payee Cleanup provides an automated way to remove extraneous text from the payee descriptions that are often found in bank and credit statements, and convert them into meaningful payee names. For example you would probably want 'Staples' rather than something like "Checkcard payment on 01/12 to Staples #123". A meaningful name makes it possible to total up amounts spent at any one store, and then also categorize transactions so that your spending records are more accurate.
Payee cleanup can automatically remove phone numbers, amounts, dates, state name abbreviations, and store numbers from payee names. You can replace punctuation by spaces, and compress extra spaces. You can also specify phrases to remove such as "Checkcard payment", "POS charge", or "PayPal". And you can use wildcard patterns to remove all words starting or ending with a certain prefix/suffix. Finally you can adjust the payee name to be upper case, lower case, or title case. Each cleanup option is individually selectable.
You can test which options and phrases to use interactively. The cleanup options are shown in one window, and the preview list of transactions are in a window next to it. As you click an option or type a phrase, all the payee names will instantly reflect your options. You can see exactly how your choices modify the names.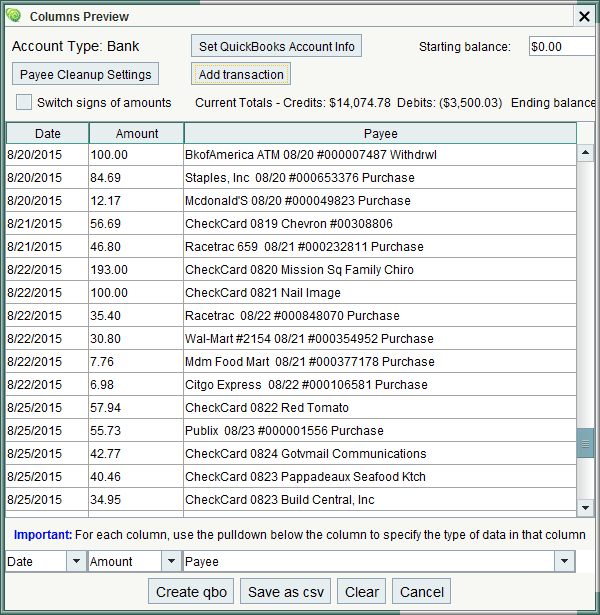 When you accept the options and import the transactions, the payee name will be the cleaned up text. The original full descriptive text can also be duplicated into the memo field.