Is it Time to Hire an Accountant?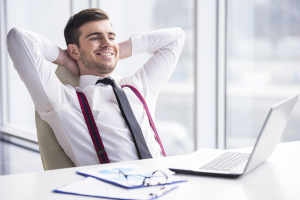 As a small business owner you may be feeling that the status quo of your office manager or secretary handling your accounting is good enough. You paid for accounting software, like FreshBooks, QuickBooks or Quicken, right? And your office manager/secretary seems to be doing a decent job of keeping up with the financial side of things by using this software. Maybe you are even doing it yourself. So you're feeling pretty good about things in general.
The truth is you may be doing yourself and your business a huge disservice by not hiring a professional accountant. The investment most often will save you money and pay for itself in the end.
How an Accountant Can Help Your Small Business
One great aspect of having a professional, qualified accountant on your team is that you will feel like you have bought an insurance policy against faulty or ineffective financial management of your business. You will rest well knowing you have a pro handling things in the most effective and legally correct way.
If you are just starting out, an accountant can help guide you in decision making when your personal finances are tied to your business. He/She can also advise you on important aspects of setting up your business, such as whether to create an LLC, or other type of corporation to take the most advantage of tax breaks and future financial issues.
If you are already in business, a professional accountant can handle all tax preparation, advise you on financial growth and investing, create financial reports for possible investors, budget planning, give advice on regulations and laws, write new business plans, and the list goes on. Having an accountant on board means you are freeing up your time and the time of your office people to work on other tasks that will grow your business ever more.
If you feel your business is not quite ready for a full-time accountant, it is very common for accountants to freelance and only work for their clients during the tax season or other busy periods the business encounters.
The real bottom line here is that an accredited expert can manage a company's finances far more profitably than even the most passionate amateur.
If you have been considering creating an accounting and financial team to enhance your business and you want to make sure you hire and retain the best people, download this free report from Robert Half, one of FORTUNE® magazine's "World's Most Admired Companies" (March 1, 2015).
The report is called The People Puzzle: Building and Retaining a Talented Accounting and Finance Team. Robert Half and the American Institute of CPAs (AICPA) surveyed accounting and finance staff to learn what motivates them in the workplace. The survey results provide essential insights into what factors make employees want to build a career with a company.