Today on the Rules of Thumb blog from MoneyThumb we'd like to share what Nerd Wallet considers the 7 best budget apps and personal finance tools for 2019. But before we reference that list, we'd like to show you a crucial tool for handling personal finances, and that is the PDF financial file converters from MoneyThumb, a version of our best-selling product that is specifically designed for home use.
In a previous Rules of Thumb blog post, we discussed how our tools can improve your personal finances. Below are a few ways our home version of the MoneyThumb PDF financial file converters can help, from that blog post:
Consolidate All Your Financial Records--MoneyThumb converters empower you to move transactions from one accounting platform to another, one at a time or as a whole. You can combine sources for tax preparation or archiving.
Quickly Update Financial Records--When you need to enter expenses, but all you have are paper bank statements or a file format that doesn't import, MoneyThumb's home version has the solution.
Migrate Financial Records to Cloud Accounting--Our home version makes cloud platform migration simple. Whether your choice of cloud accounting is QuickBooks Online, Quicken, Xero, or others, our PDF financial file converters for home use can handle migration.
As you can see, using the PDF financial file converters from MoneyThumb will make handling your personal finances a much quicker and simpler proposition. Now to the list of the 7 Best Budgeting Apps and Personal Finance Tools for 2019 as listed by Nerd Wallet:
Best overall saving and budgeting apps: Mint and Acorns
Mint and Acorns are hands-off tools to help users save more and spend less.

About: Acorns automatically rounds up purchases and invests the change.
Cost: $1, $2 or $3 per month, free for students.
Availability: iOS, Android.
Best budgeting app for hands-on users: YNAB
You Need a Budget is a robust software for the die-hard budgeter.

About: This budgeting app helps users learn to live on last month's income.
Cost: $83.99 a year or $6.99 a month (34-day free trial), free for students for 12 months.
Availability: Browser-based; apps for iOS, Android and Amazon Alexa devices.
Best simplified budgeting app: PocketGuard
PocketGuard delivers for users who want a bare-bones budgeting system.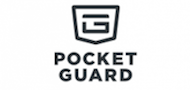 About: PocketGuard gives users a snapshot of how much they can spend at any given moment.
Cost: Free.
Availability: iOS, Android.
Best app for paying and tracking bills: Prism
Prism takes the pain out of bill paying.

About: This app is an easy way to organize and pay bills.
Cost: Free.
Availability: iOS, Android, Windows Phone, Windows 8, Kindle.
Best service to do the work for you: Albert
Albert is for users who want a personal assistant for their money.
The best tool to evaluate investment accounts: Personal Capital
Personal Capital gives users investment checkups.

About: Personal Capital's tools help users optimize their investment strategy.
Cost: Free.
Availability: Browser-based; apps for iOS and Android devices.
We'd like to thank the team at Nerd Wallet for a great list of personal finance and budgeting tools, but don't forget to check out the MoneyThumb personal finance tools to get you off on the right foot. We offer a free trial version of our PDF financial file converters so you can take a test drive before making your purchasing decision.