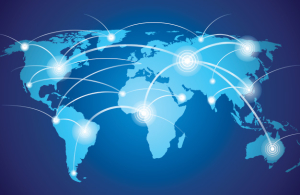 As an accountant who owns their own small business, adding new clients is always a goal, and learning how to advertise online is especially important. You are offering a range of services that most people need, yet they don't know how to go about finding a trustworthy accountant online, one they can learn to trust with their money and accounting concerns or where to look for reliable financial advisers. Advertising can help you spread the word about your accounting business and market yourself and your services to a growing number of customers.
Here are some great tips for the best ways to advertise your accounting business online:
Use search engine optimization (SEO)
Search engine optimization, also known as SEO, is a great promotion and advertising tool. By using SEO, you will be able to select keywords that match your accounting services so that every time someone googles a relevant information your website will come up. The idea is to rank as high as possible in the search engine pages such as Google, Bing, Yahoo, etc. Just make sure to select appropriate keywords in your accounting niche that truly represent your services. If you don't know how to employ SEO, you can hire an SEO professional to analyze your finance business and fine-tune your strategy to increase the traffic to your accounting website.
Link your website to other websites
Linking your accounting website to other websites that offer relevant services or more information about a particular topic will help you impress your customers, but will also rank your website higher in the search engines. The point is to increase your website's traffic through increased visibility and to offer your visitors an excellent customer experience. Choose your links carefully and add additional content that will make your website a trusted and reliable source of accounting information.
Employ targeted advertising
Targeted advertising can help you place relevant ads based on a selection of demographic data, consumer preferences, and consumer behavior. For example, you may be an accountant who specializes in small business. People who own small businesses online, especially new startups, are your target audience. By knowing exactly who your customers are, you can target them using social networking sites, industry websites, or small online publishers.
     4. Send out industry newsletters
Industry newsletters will help you follow the finance and accounting industry and adjust your services to customer needs. In addition, they can bring you closer to potential customers; people who are interested in accounting and other financial products, but don't know where to look. Focus your marketing efforts on the customers you have already done business with and open up to new ones through newsletters and promotional emails.
Offer accounting and finance seminars
Finance is a complicated science for most people. Offering accounting and finance seminars to people who are looking for accountants, help with retirement, investments, or simply to learn how to keep a budget, an accounting or finance seminar can be exactly what they need. Furthermore, you will be able to broaden your customer base and gain new customers. These people can easily become advocates of your accounting business through mouth-to-mouth advertising, thus compensating you for your hard work.