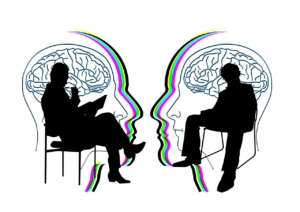 If you think that being a negotiator is a skill only used by business people, think again. We all, every one of us, negotiate on a practically daily basis. As children we learn to negotiate with our parents about purchases, curfews, meals, you name it. As part of a couple, you may rather call negotiating compromising, making it sound like more of a partnership affair, but in truth you negotiate with your spouse or significant other all the time. Where to eat out, money issues, intimacy issues, in-laws, etc. In school and business, we negotiate with peers and superiors without even considering it negotiation.
Let's face it. Even though we wish life were all candy and rainbows, the truth is that life can be hard and you have to learn to stand up for yourself. To help you do that and learn to be a good negotiator, below are some hard and fast rules of negotiation:
Negotiating Tips for Life and Business
Focus on the other side's pressure, not yours.
We have a tendency to focus on our own pressure, on the reasons why we need to make a deal. It's the old story about the grass being greener in the other person's backyard. If you fall into this trap, you are working against yourself. The other side will appear more powerful. When you focus on your own limitations, you miss the big picture. Instead, successful negotiators ask, "What is the pressure on the other side in this negotiation?" You will feel more powerful when you recognize the reasons for the other side to give in. Your negotiation power derives in part from the pressures on the other person. Even if they appear nonchalant, they inevitably have worries and concerns. It's your job to be a detective and root these out.
Don't be afraid to ask for what you want.
Successful negotiators are assertive and challenge everything – they know that everything is negotiable. Call this negotiation consciousness. Negotiation consciousness is what makes the difference between negotiators and everybody else on the planet.
Being assertive means asking for what you want and refusing to take NO for an answer. Practice expressing your feelings without anxiety or anger. Let people know what you want in a non-threatening way. Practice 'I' statements. For example, instead of saying, "You shouldn't do that," try substituting, "I don't feel comfortable when you do that."
Note that there is a difference between being assertive and being aggressive. You are assertive when you take care of your own interests while maintaining respect for the interests of others. When you see to your own interests with a lack of regard for other people's interests, you are aggressive. Being assertive is part of negotiation consciousness.
"Challenge" means not taking things at face value. It means thinking for yourself. You must be able to make up your own mind, as opposed to believing everything you are told. On a practical level, this means you have the right to question the asking price of that new car. It also means you have an obligation to question everything you read in the newspaper or hear on CNN. You cannot negotiate unless you are willing to challenge the validity of the opposing position.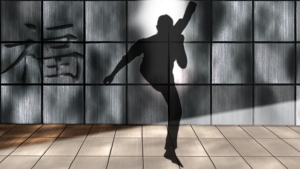 Always be willing to walk away.
Never negotiate without options. If you depend too much on the positive outcome of a negotiation, you lose your ability to say NO. When you say to yourself, "I will walk if I can't conclude a deal that is satisfactory," the other side can tell that you mean business. Your resolve will force them to make concessions. Always be willing to walk away. Please note that your willingness to walking away should be a last option, but if you don't even consider the option of walking away, you may be inclined to cave in to the other side's demands simply to make a deal. If you are not desperate - if you recognize that you have other options - the other negotiator will sense your inner strength.
In conclusion, negotiating your way through life and business is just taking care of yourself. It's as simple as that. You can negotiate fairly without conflict if you use some of the advice above. For more help on being a good negotiator, read the following articles:
An Interview with Master Negotiator Herb Cohen
Negotiation Advice from a Divorce Lawyer, a Hostage Negotiator, a Parenting Guru and a Retail Expert.