If you have been on the fence as an accountant about upping the ante and becoming a small business advisor in 2019 then the Rules of Thumb blog from MoneyThumb has some exciting and crucial information and dates you need to mark down on your calendar.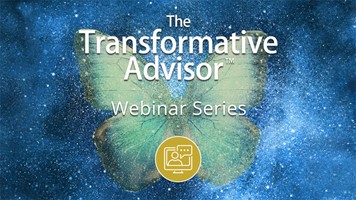 Joe Woodard is presenting a 4-part, FREE webinar series that runs over the next few months and is geared toward accountants. The free webinar is titled The Transformative Advisor.
*One of the added advantages of the webinars that the Rules of Thumb blog from MoneyThumb regularly shares with our readers is that accountants always receive free CPE credits for attendance. 
Below is a description of what accountants can learn for free in this important webinar series, the dates, and a link to the registration page:
Tue, Jan 22, 2019 1:00 PM - 2:00 PM EST
Tue, Feb 12, 2019 1:00 PM - 2:00 PM EST
Wed, Mar 20, 2019 1:00 PM - 2:00 PM EDT
Tue, Apr 23, 2019 1:00 PM - 2:00 PM EDT
---

Many small business owners want to have a more proactive, forward-looking and strategic relationship with accounting professionals…and most accounting professionals want to contribute to small business success.
In this ground-breaking webinar series Joe Woodard address practical ways to play a transformative role with your clients, based on his 20+ years of experience as small business

transformation worker and his 20+ years training over 150,000 accountants, bookkeepers, and other small business advisors. During the series, Joe will address three primary approaches to small business transformation:
• Increasing Automation and Effectiveness through Technology Adoption
• Increasing Visibility through Key Financial and Operational Measurements
• Increasing Business Health and Performance through Strategic Planning that includes:
Part 1: "Overcoming the Barriers: The Pathway to Transformative Advisory Work"
Part 2: "Creating Visibility: Transforming Clients through Key Financial and Operational Measurements"
Part 3: "Enhancing Performance: Transforming Clients through Strategic Advisory Work"
Part 4: "Deploying Technology: Transforming Clients through Strategic Technology Adoption"
ABOUT JOE WOODARD
"As an author, consultant, business coach, and national speaker, Joe has trained over 100,000 accounting and business professionals in areas of practice development, changing technology trends, strategic consulting, and how to maximize the use of accounting software in their practices.
In 2012, 2014, 2015, 2016, and 2017 Joe was recognized by Accounting Today as one of the Top 100 Influential People within the accounting profession. In 2008, Joe was recognized by CPA Practice Advisor as one of the Top 40 Up and Coming Thought Leaders under the age of 40.
Joe regularly publishes articles for Intuit publications and for Insightful Accountant, and Joe has been featured repeatedly in Accounting Today and AccountingWEB in both articles and in video interviews. Joe is the CEO of Woodard Events, LLC which includes education, coaching, resources, and a community for small business advisors and small business owners within the accounting industry."
MoneyThumb strongly suggests if you are an accountant who is ready to take things to the next level in 2019 by becoming an advisor that you take the time to attend these webinars. Good luck from the MoneyThumb team and The Rules of Thumb blog as you strive for career advancement and personal excellence this year!