The Rules of Thumb blog from MoneyThumb has many clients who are lenders and brokers that use our PDF financial file converters to help them make faster and more informed loan decisions. As a company that likes to keep up with what is happening in the world of our customers, MoneyThumb was visiting the Facebook page of Funding Metrics and discovered a conference for lenders and brokers happening in May 2019 that our broker and lender readers might want to attend.
Broker Fair 2019 will be held in the swanky Roosevelt Hotel in New York on Monday, May 6, 2019. This is a one-day conference. Funding Metrics is the sponsor of the PreShow Party at Broker Fair 2019. Broker Fair 2019 is presented by deBanked, a financial industry trade publication, and is the single largest gathering of brokers, lenders, funders and other financial service providers. There you will become educated and inspired while you hob-knob with your peers and discover new ways to grow your business.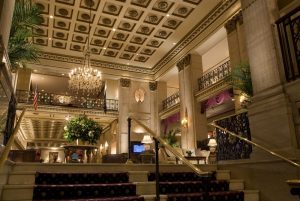 This looks like a really great opportunity for lenders and brokers and also like a very exclusive, high-end time. Attending conferences in your field is a proven way to increase business, as attested to in this article from the Master Card Biz blog, 5 Reasons You Should Attend Conferences in Your Field. We have listed below the five reasons:
Educational Opportunities
Networking with Peers
Encounter New Vendors and Suppliers
Position Yourself as an Expert
Have Fun
Let us know if you attend Broker Fair 2019. We would love to share your experience with our Rules of Thumb blog readers. If you are a lender or broker, another way besides attending conferences to excel in your field is by using the best PDF financial file converters in the market. So many lenders and brokers have taken their business to the next level by using our products. We have a version of our PDF financial file converters especially designed just for lenders. Check them out here.