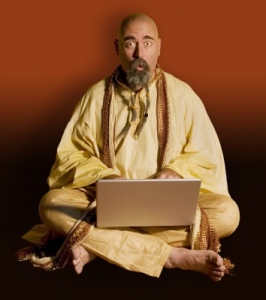 At the Rules of Thumb blog from MoneyThumb we have learned that online research is amazing. We are always searching for new tidbits of financial information, helpful articles and blogs for our accountants, CPAs, bookkeepers and small business owners.
In today's blog post, we would like to share what could be considered the holy grail of investment advice for beginners. This wealth of financial investing advice for beginner's comes from the About.com blog, The Balance, and author Joshua Kennon.
Before we lead you to the directory of articles Joshua has amassed, here is a description of him and his articles on About.com from the author's website:
Investing for Beginners By Joshua Kennon
"
Since 2001, Joshua Kennon has been the Investing for Beginners Expert at About.com. In the going-on two decades since he first published for the network, he has built up a body of work of more than 1,000 articles, essays, and lessons that are available to read for free, covering everything from how to analyze a balance sheet to strategies for portfolio risk reduction. More formally structured than the content on this personal blog, they are a fantastic introduction to the basics of wealth building and asset management for new and experienced investors alike
."
In what must have taken many, many hours of work, Mr. Kennon has created a directory of all the financial articles on investing he has written for About.com.
Here is the link to that directory.
There doesn't seem to be a subject concerning investing that Joshua hasn't covered in this directory, and there is plenty for seasoned investors as well as beginner's. But if you are considering your first foray into investing your money, this directory offers everything you need to know to get started and much more. A few of the sections covered in the directory, with plenty of different articles and essays concerning each topic, are as follows:
Investing in Stocks
Investing in Mutual Funds
Investing in Retirement
Investing Lessons
The Basics
Portfolio Management
Investing in Bonds
Investing in Small Businesses
Personal Finance
Taxes
And those are just a few sections! We really do advise you to check out the directory of finance and investing articles in the link above, whether you are just starting out or you are looking for additional information to help increase your current financial portfolio.
And as always, please share this post with your readers and followers on social media!