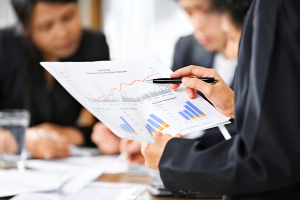 So here we are, in the middle of February and your firm is busy as beavers, doing taxes for current clients, and interviewing new tax clients. Your policy may be to interview new tax clients in person, but many firms have transitioned into handling clients through email and phone. However your CPA firm does it, this initial tax interview is the perfect time to make clients aware of other services you offer.
Seamlessly Mentioning Additional Services to Tax Clients
Tax season is a stressful time, so when you interview a client for financial information related to doing their tax return, you don't want to appear like a salesman, hawking your additional wares when they are only concerned about their taxes and what they can deduct. However, there is a way to seamlessly bring up additional services you offer during this initial tax interview. For instance, many of the questions you will be asking have to do with saving money, while you are getting information to ascertain what tax breaks the client can take advantage of. This is the perfect time to bring up financial planning and how the client can save on taxes with investment alternatives.
During the interview, be interested in the client, ask what they are concerned about, and really listen. With this perspective, you are offering not only your tax services but yourself, and the conversation will often naturally turn to other topics of interest other than taxes.
Following Up on Client Interest in Other CPA Services You Offer
Of course you don't want to stray too far from the tax issue in your initial interview. The art of good marketing is creating a relaxed environment where the client feels they are showing interest rather than being bullied to sign up or buy. Take notes during your interview about any additional services the client showed interest in, then later, weeks or a month say, send them a follow-up email regarding the services they seemed interested in. Give them ample time to become relaxed after their tax issues are taken care of. In your email, just remind them of the things you two talked about, whether it be financial planning, investment suggestions, budgeting concerns, etc. Be cordial and professional and you will find that you often end up with a client for a whole other product you handle. Who knows? If your new client is a small business owner, you could end up taking care of their finances all around, or coming on board as a consultant.
I have always loved the saying, "If you don't ask the answer is always no." Don't be afraid to ask. You never know what new service a client could need and they will thank you later down the road for mentioning it in the initial tax interview if you handle it like a boss.