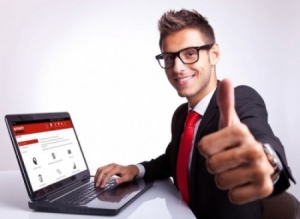 More than half (54%) of the 2,200 US CFOs polled by Robert Half Finance & Accounting, a financial recruitment firm, said newly hired accountants have less than three months to prove themselves in the new job.
"They're not asking for perfection," said Kathleen Downs, Robert Half senior vice president. "They want to see whether the new hire is a good fit."
Tips for Mastering First 90 Days in a New Accounting Job
Don't let anything you read or hear make your nervous about your new accounting job. Your new firm simply wants to make sure that in the first 90 days after you are hired that you are "taking direction well, picking up the technology, asking good questions, taking notes, and having a positive attitude", Downs said.
Joseph Rugger, CPA, CGMA, director of finance and operations at Jonesboro Prosthetic & Orthotic Laboratory, a health-care provider in Jonesboro, Arkansas, said he usually gives new hires about six months to settle in at the new job. But there are a few things that new employees need to get right the first three months, he said.
Dependability is a must. So is an eagerness to get things done, which Rugger looks for in the body language and actions of new hires. He wants people to promise less than they deliver.
Rugger, who is a Millennial, also has a tip specific for new employees of his own generation. "Please don't be on your cellphone every time I come by," he said. "Millennials think they can do three and four things at the same time. You can't be texting and working at the same time."
What he's mainly looking for the first three months is progress, he said. "I'm looking for you not to make the same mistake twice."
Downs had six tips for new hires, particularly Millennials, to master the first 90 days:
Show up early. Arriving ahead of schedule allows for time to settle in and start on time.
Be a sponge and take it all in. Resist the urge to tout how things were done at your previous company. Learn how to do it your new firm's way before suggesting changes.
Ask for help. Seek assistance if you need it, but write down how things work so you don't have to ask the same question over and over again. Request a weekly check-in with your boss to get feedback on your progress and to discuss further training.
Observe the corporate culture. Avoid kicking off your tenure by requesting a change in schedule or extra time off – that should have been handled during the negotiation process.
Say "thank you." Showing sincere gratitude goes a long way and will make co-workers more likely to want to lend a hand in the future.
Get to know your colleagues. Invite your colleagues to lunch or coffee to gain insights into their jobs and look for ways to assist them.