Getting Bank Transaction Statements into QuickBooks
QuickBooks users face a big challenge when trying to import bank, credit card or brokerage transactions 6 months or older. First, many financial institutions only supply historical transaction data in .pdf format, which QuickBooks does not natively import. Second, users may possess paper statements they've saved, but have no idea how to get those transactions into QuickBooks, other than by manually entering them, one at a time.
MoneyThumb offers financial transaction file converters that easily solve both problems. Our pro level 2qbo Convert Pro+ and mid-grade pdf2qbo Convert+ both compare .pdf files against those supplied by hundreds of financial institutions, and then, using advanced algorithms, easily convert .pdf statements into QuickBooks importable files. Both products also include powerful OCR software customized for financial transactions, which means all you need to do for paper statements is to scan them first, and then run them through the software. The end result is a QuickBooks transaction file!
Converts Many Formats to QuickBooks
Gotta get paper or digital statements into QuickBooks? Move from Quicken to QuickBooks? Take a spreadsheet into QuickBooks? Moneythumb's pro-level 2qbo Convert Pro+ can do all this and more. So can our individual QuickBooks converters like pdf2qbo Convert+, csv2qbo Convert and ofx2qbo Convert. Whatever your starting format, our tools can convert statements into the format you need.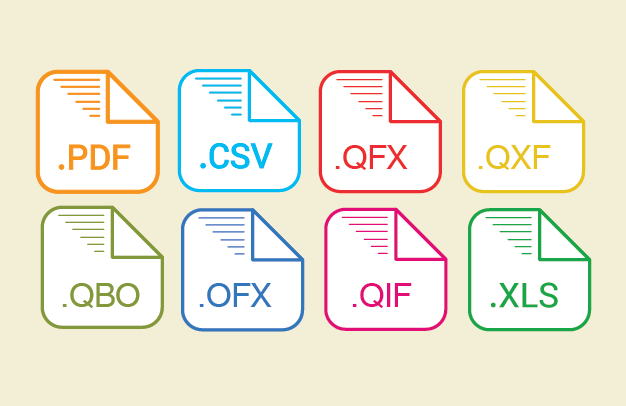 Easily Move Transactions into QuickBooks Online
SlickConnect is a streamlined set of financial file converters that best imports transactions directly into QuickBooks Online. Import .pdf bank statements, convert multiple files in a single step and transfer data in and out of Excel or Google Sheets for editing. You can even use Preview mode to view and edit transaction data before the actual conversion.
PinPoint OCR Guides You to Reconciliation
Our PDF+ products include optical character recognition (OCR) for scanned statements. They also use self-corrective heuristics to improve recognition of date/transaction amounts and reconcile the statement. Then, if the statement doesn't reconcile, PinPoint OCR will highlight any remaining transactions that could contain problem characters.