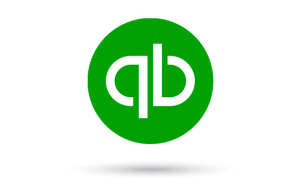 Quickbooks is by far the most popular small business accounting software solution in the world. Many of you--as accountants, bookkeepers and CPAs--have been using Quickbooks for years. However, with new versions and new features being released all the time, even accounting pros like you can always find ways to make Quickbooks easier to manage.To help you do that, below is a guide with a list to increase your Quickbooks proficiency:
Make Sure Information You Enter is Correct
Setting up your Quickbooks file is simple. It's so simple, in fact, that many people rush through the process. They set up their own company, vendors, clients and employees so quickly that they neglect to enter complete information, including full names, addresses, and Tax ID numbers.
Take the time to input complete, correct information and double-check what you've entered. Spending a little more time getting your file set up now makes preparing 1099s, W-2s, invoices, payroll tax returns and other reports so much easier down the road.
Merge duplicate vendors
Did you set up one vendor under two different names? For example, if you set up FedEx and Federal Express as separate vendors, you can merge them. In the Customer or Vendor Center, double click to open the duplicate and change the name to exactly match the vendor or customer account you want to keep. A window will pop up warning you that the name is already in use and ask if you'd like to merge them. When you click "Yes," Quickbooks will merge the two accounts.
Use Keyboard Shortcuts
One of the biggest time savers in Quickbooks is the ability to use keyboard shortcuts. Below are a few of the major shortcuts available that will save you so much time over all when using Quickbooks.
Ctrl + I – Create Invoice
Ctrl + D – Delete check, invoice, transaction, or item from list
Ctrl + H – History of A/R or A/P transaction
Ctrl + W – Write new check
Intuit offers a full list of all the keyboard shortcuts here.
Memorize Transactions
One of the best ways to make life simple is to use Quickbooks Memorized Transactions feature. Do you pay the same bills every month or send the same monthly invoice to a customer? Click on Lists > Memorized Transaction List > Memorized Transaction > New Group. Set up any transactions you want to memorize and then you can use this feature for tasks that follow the same pattern, saving you valuable time every month.
You can also set the date of each month's journal entry and have it expire on a certain date.
Take Advantage of All the Free Training
Have you checked out Quickbooks University? Inuit provides hours of free training, tutorials and webinars geared toward small business owners and accountants. Watch short videos on everything from the basics of using a Trial Balance to filing payroll tax forms. Each tutorial offers a video and step-by-step instructions, which allow you to work through lessons at your own pace and work along in your own Company File as you go.
Saving time is a necessity for busy accountants, so hopefully this simple guide will be one effective way of doing that. Time is money, after all.
MoneyThumb saves you time with financial file converters that automate your small business and personal finance file conversion tasks. Convert scanned and image based .pdf bank statements straight into QuickBooks with pro products like 2qbo Convert Pro+ and pdf2qbo Convert+, or choose among our wide range of other converters designed especially for the small business or personal accounting application that you use.