If you need to transfer high volumes of data between accounting or personal finance systems, working with CSV files can make this process a lot less time-consuming. You can share CSV file formats with most accounting programs. Although the CSV file format is not particularly useful to store data long-term, they seamlessly move your business or banking information from a spreadsheet or database to a different program. Today on Accounting 101, we'll discuss when to use this simple but necessary file format.
What is CSV?
CSV (Comma Separated Values) is a plain text file that separates sections of data with commas for more compact storage. Compatible with other spreadsheet programs like Microsoft Excel, Open Office Calc, and Google Spreadsheets, CSV contains a single sheet in a file. Unlike spreadsheet file types, CSV files cannot save cell, column, or row styling. Double-quote characters (") separate fields with commas within them
Every line in a CSV file is a row in a spreadsheet. Commas separate the beginning and start of a new cell in a spreadsheet.
For example, a spreadsheet containing this information:
It would look like this when saved as a CSV file: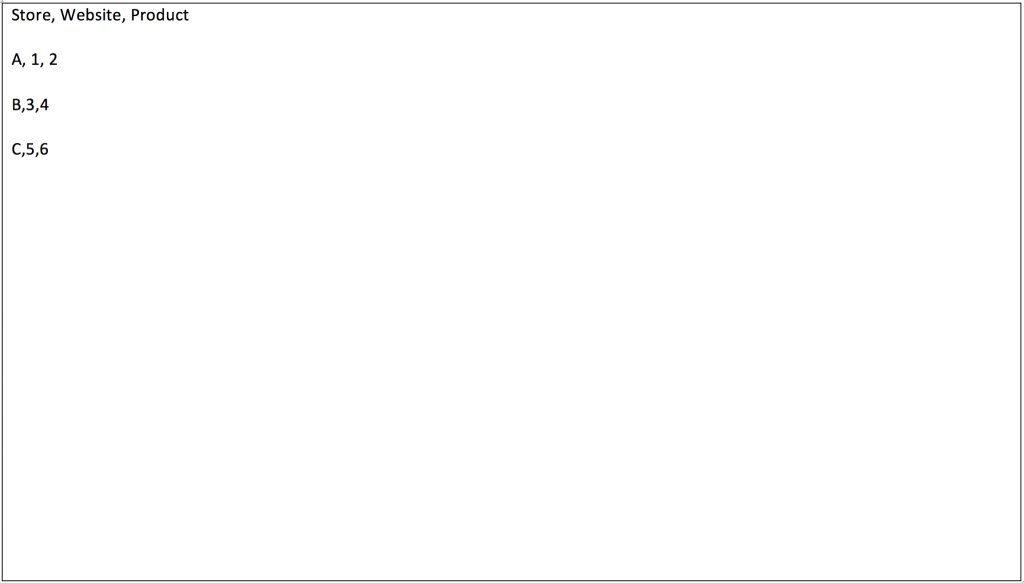 Working with CSV file formats is fundamental because of their simplicity and ease-of-use when editing in plain text formats.
Limitations of CSV in Excel:
CSV file formats are generally readable in spreadsheets like Excel allowing for easy import but may have certain limitations.
Can't embed images or charts
Can't interpret formatting for cell widths and heights
Can only deal with a single worksheet
Can't have merged cells
No formatting for font size and color
Can't interpret value types; everything is a string of values
Limited support of special characters
When to Use CSV?
CSV files lack fancy formatting but make up for it in their minimalism and ability to transmit information between various programs. It can easily be viewed in text editors making it easy to edit and read. CSV also makes it simple to send and collaborate with others without the need to input credentials or logins to a platform.
When data is in a tabular structure
When transferring large volumes of data between programs
Importing/ exporting product, customer, and order information
Importing into Quicken or QuickBooks
Although working with CSV file formats is fundamental in Accounting 101, importing into Quicken or QuickBooks isn't as cut and dry. Neither Quicken nor QuickBooks allows the direct transfer of CSV files. MoneyThumb offers great programs that can read CSV files and interpret them making them readable by the proprietary formats that are compatible with Quicken or QuickBooks. With a click of a button, you can quickly import all of your large data files, giving you more time to run your business and live your life.