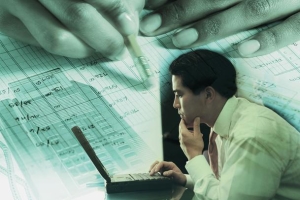 When you are taking on a new challenge, starting a new business, or maybe beginning you career as an accountant, smart people find a mentor. Nothing guides success like following the habits and advice of those who have already been where you are. To help you make the most of QuickBooks, below are 5 things QuickBooks experts do, and you should too.
Top 5 Things QuickBooks Experts Do
Determine Which Version is Right For Your Business

One thing you need to know is that you can choose between online and desktop versions of QuickBooks. It's also important to know that they are totally different types of software programs. If you need information for a project-based business (for example, construction, manufacturing or consulting) you'll likely need job costing reports to effectively run your business. If so, one of the desktop versions of QuickBooks (Pro, Premier, or Enterprise) is what you'll want to choose.

Establish the Right Design and Structure

QuickBooks is a list-driven system. Your success with getting the reports you need from QuickBooks depends upon the design and structure of those lists. You need to start by creating a list of accounts that fit your business. This Chart of Accounts is just the beginning – you'll then add a variety of additional lists that you will use to create your transactions and reports. Examples of primary lists include:

Items
Payroll items
Customers & Jobs
Vendors
Employees

Each of these lists requires planning and careful consideration. The up-front time you spend to get these right will save hundreds of "down-the-road" clean-up hours.

Creating the correct design and structure for your QuickBooks implementation is like putting together a 1,000-piece puzzle. Many elements may seem similar but, because they are not exactly the same, snapping the right pieces into the right place is critical to success.

Get Some High Quality Training for You and/or Your Bookkeeper.

QuickBooks is a form and list-based accounting system. Using the system successfully involves far more than just entering a check and saving it. Even if you have a well-designed system, incorrect entries can lead to misleading reports.

Jumping into QuickBooks can be daunting but finding the time to get the proper training can help you avoid time consuming and costly mistakes.   Don't have time to go to your local community college? You'll be happy to know there are many self-paced QuickBooks training programs available online.

Learn Your Industry's Unique Reporting Requirements

How important is the right reporting? Your industry's specific reporting requirements can affect both cost and income. This will, in turn, impact what you pay in taxes. When you first create a company file in QuickBooks, you have the ability to choose your industry from a drop down menu. Most business, however, find that they need to seriously overhaul the generic "default" lists if they want to generate the kinds of reports they want (and need!) to run their business.

When you've customized your QuickBooks company file to meet both your industry's and company's unique needs, you can enter transactions in a way that will allow you to quickly and easily generate industry-appropriate reports.

Check Your Work to Assure the Right Results

Even for companies with team members who are conscientious about entering transactions on a timely basis, it's almost impossible to enter the numerous details perfectly all the time. That's why it's essential to perform monthly proofing and balancing procedures. This will ensure that you catch errors before you make decisions based on faulty information. Additionally, with monthly procedures in place, you'll be able to count on seeing final reports at a certain time each month.

If you are a Quickbooks expert or plan on becoming one, start out by getting one of our great PDF converters that will help you import all your vital financial information into Quickbooks.